As CSI's president and CEO, I consider CSI's membership and participation in AFT an important endeavor for our executives, for many reasons. It allows us to connect with key leaders in financial technology, exchange ideas and develop thought leadership, and contribute to the success of the fintech ecosystem, which includes our customers. The relationships we cultivate through AFT mutually benefit CSI and the industry we serve. CSI was there at the beginning of AFT, and we will be here to support the organization well into the future.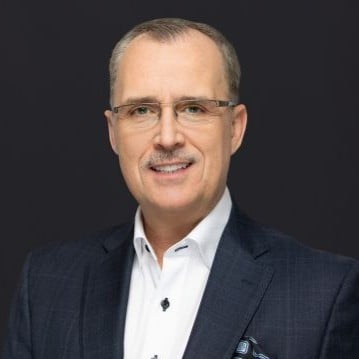 David Culbertson
President & CEO, CSI
AFT Membership
Are you interested in gaining new perspectives? Are your approaches and techniques effective for today's demanding but growing financial services marketplace?
Get what you need to succeed through membership in the Association for Financial Technology (AFT).
Online Application
Rates
AFT offers a corporate membership for $1,250 that runs from January 1 - December 31.
For organizations that join after June 1 and before October 1 and are new to AFT, we will provide a one time prorated membership rate of $625 that expires at the end of the year.

For organizations that join after October 1 and are new to AFT, we will provide a one time extension of the membership through the end of the following year.
Challenge and Opportunity
Financial institutions, technology and service providers, consulting firms... Everyone has witnessed the rapid changes in technology and regulation sweeping the financial services industry. Combined with diverse market dynamics, it's only natural that financial institutions increasingly rely on technology providers like you for guidance and innovation.
AFT provides you with the resources and tools to connect with an expanding network of your peers, to help you stay focused and strong in today's challenging business climate. As an AFT member, you can exchange insights and ideas with other technology thought leaders in an environment of confidence and trust, embracing the knowledge you gain. By building a diverse, critical mass of industry leaders and members, AFT creates vibrant dialogue and compelling content that you can use to innovate, strengthen and grow your organization.
Through your AFT membership, you can discover tangible ways to improve sales, operations and business development, while building business relationships that benefit you and the industry as a whole.
For Its Members, AFT Commits To
Always provide timely, relevant industry content to you and the marketplace

Continue to recruit and retain the strongest thought leaders in the industry

Gain knowledge through the active participation of diverse critical mass of members
This ensures that AFT membership delivers significant opportunities for business improvement and helps foster and reinforce healthy industry relationships.
The Association for Financial Technology has supported the financial technology industry for more than 35 years. The organization's focus is on helping technology companies to succeed in the demanding, rapidly changing financial services market.
AFT Membership Benefits
Annual membership offers the following benefits to you and your company:
Opportunities for business development and revenue growth

Forum for sharing industry trends and insights

Venue for gaining sales, service and operations efficiencies

Opportunity to gain insight into best practices in the industry

Bi-annual meetings that focus on maximizing communication, relationship development and learning
AFT Membership Profile
AFT members are technology business leaders who serve the financial services industry, including:
C-level executives and senior management

Sales, service, and operations senior managers

Consulting service providers

Core and payment service providers

Ancillary software and service organizations