 Frank R. Martire
Chairman of the Board - CSI and Executive Chairman, NCR Corporation
Prior to CSI and NCR, Martire served as Non-Executive Chairman of Fidelity National Information Systems ("FIS"). From 2015 to 2017, he had served as Executive Chairman of FIS, and from 2009 to 2015 was President and Chief Executive Officer of FIS after its acquisition of Metavante. Martire had previously been Chief Executive Officer/Chairman of Metavante from 2003 to 2009 and President from 2003 to 2008. Damon Moorer
TCM Bank, N.A. President and CEO
Damon Moorer is president and CEO of TCM Bank N.A., ICBA Bancard's credit card bank, which provides customized credit card programs to community banks. As president and CEO, Moorer provides leadership and guidance to advance the bank's profitability, growth, and performance. In 2016, he was named a director of the bank.
James Lawrence
Iron Cowboy
Sports Illustrated ranked James in the top 50 fittest freaks. RedBull declares that 'when it comes to endurance, he is unstoppable' and Success magazine named him 'The Most Enduring Man In The World.' He has redefined the definition of Impossible and is here today to share his journey with you: ladies and gentlemen, James Lawrence, The Iron Cowboy. Kim Ford
Senior Vice President, Fiserv
Kimberly (Kim) Ford is Senior Vice President, Government Relations, at Fiserv. She is responsible for development and implementation of the company's global policy strategy and overall political advocacy engagement and represents Fiserv's political interests as the company's registered lobbyist in Washington, D.C. and Brussels.
Ron Shevlin
Chief Research Officer
Ron Shevlin has been a management consultant for more than 25 years, working with leading financial services, consumer products, retail and manufacturing firms all over the world. As chief research officer at Cornerstone Advisors, Ron calls on his analytical acumen to author a variety of corporate and commissioned research reports. Considered one of the banking industry's most notable experts, Ron's opinions are regularly sought for inclusion in major banking publications.
Summit Rates
AFT Member
First Registrant: $1,595
Additional Registrants: $1,395
Non-Member Companies
Non-member companies interested in registering someone for the upcoming Fall Summit will need to contact the AFT Corporate office at aft@aftweb.com or 404-789-3154.
Activities
Registration Deadline: March 20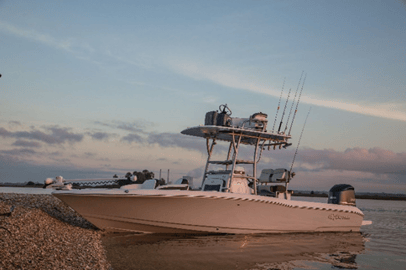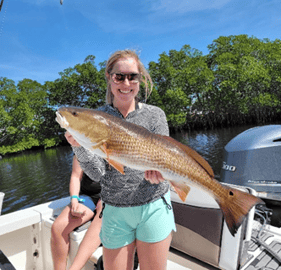 Inshore Fishing
Inshore Fishing is one of the most exciting aquatic adventures that Tampa Bay has to offer. The best part – it's great for all ages! Whether you have never fished a day in your life or you are a seasoned professional, you will surely have a blast. You can expect to catch Triple Tail, Red fish, Snook, Snapper, Flounder, and many other varieties of fun-to-catch fish. Your captain will be taking pictures throughout the day to make sure you can cherish this trip.
Hotel Departure: 12:15 PM
Marina Location: 367 ft. from JW Marriott
Boat Departs: 12:30 PM
Return: 4:45 PM
Time: 12:30 PM – 4:30 PM
Cost: $150 (snacks, beer, soft drinks and water included)
---
Kayaking

Hillsborough County founded the Upper Tampa Bay Conservation Park in 1982 to provide a protected area for nature study and passive recreation. The 596-acre peninsular park also protects valuable coastal habitat and ecological communities that include mangrove forests, salt marshes, freshwater marshes, coastal hammocks, and pine flatwoods.

The Upper Tampa Bay Park provides paddlers good access to Double Branch Creek and shallow estuaries of Old Tampa Bay. The area is great for wildlife viewing and enjoying nature in a busy metropolitan area.

This is a 3-hour guided tour. This include paddling the kayak trails from Upper Tampa Bay Park out to Old Tampa Bay. In the process you will see tons of wildlife native to Florida. No alligators since we'll be paddling in salt water.

Bus Departure: 12:15 PM

Return to hotel: 4:30 PM

Activity Time: 1:00 PM – 4:00 PM

Departure Location: JW Marriott main entrance

Cost: $100
Hotel Information
JW Marriott Tampa Water Street
There's nothing better than having just what you need, exactly when you need it. That's why at JW Marriott Tampa Water Street we have exceptional amenities ready and waiting. We combine modern luxury with the sophisticated energy of Tampa's Water Street neighborhood.
Find wellness in the Spa by JW® with luxurious treatments and custom massages. Relax and bask in the Florida sun from our sixth floor resort-style pools with private cabanas as you take in scenic water views. Catch an awe-inspiring sunset from our outdoor terrace or savor locally inspired dishes from 6 dining outlets offering indoor and outdoor seating. After a day of exploration, unwind in luxurious guest rooms and suites with stunning cityscape and water views, modern décor and elegant touches.
Please use the following link to reserve accommodations at the JW Marriott Tampa Water Street.
AFT Room Block
Standard Room: $309+tax*
Premium View: $339+tax*
*Please note: Group rate expires March 1, 2023 or before based on availability.
NEW! - The AFT room block on Tuesday, March 28 has sold out due to high demand from our members (Thank you!). Below are a few nearby suggestions for Tuesday, March 28. We encourage you to stay at the JW Marriott during the remaining dates to help meet the contractual obligations:
Aloft Tampa Downtown – 0.7 miles
Hilton Tampa Downtown – 0.6 miles
Embassy Suites by Hilton Tampa Downtown Convention Center – 0.1 miles
Distance noted from JW Marriott Tampa Water Street.